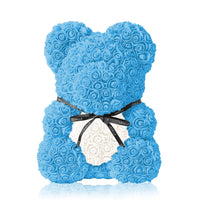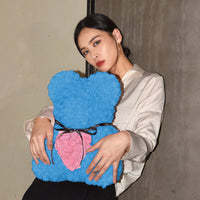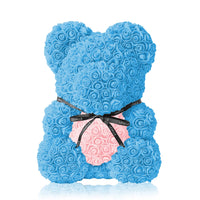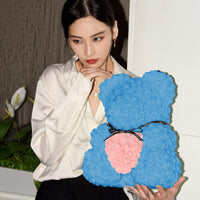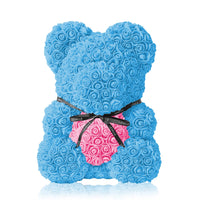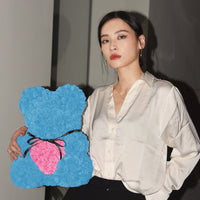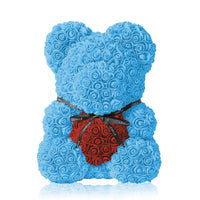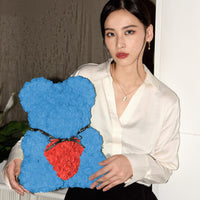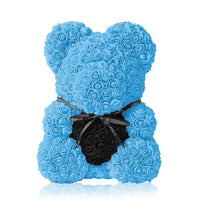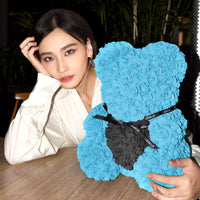 Handmade Rose Bear - Sky Blue
Léselle presents you an unforgettable gift that is sure to be treasured for years to come! This Black Rose Bear is made by 520 Roses and the number of 520 symbolizes love in Chinese culture. Delight your special someone on Valentine's Day, anniversary, birthday or any unique occasion!

Handmade flowers are used in the floral product, and it can be kept permanently
Complimentary transparent display box

Product measurement: 35cm (H) x 28cm (W) x 26cm (D)
Product weight: 0.1kg (display box excluded); 0.8kg (display box included)
Package contains: Rose Bear and transparent display box

We provide Store Pickup, Local Delivery and Shipping services.
Store Pickup: Press here to view the address(es).
Local Delivery: You can choose "Standard Delivery", "Specific Time Delivery" or "Instant Delivery".
Shipping: For overseas shipping, please refer to "Shipping".