From the color and quantity of flowers to laser engraving, we can design the eternal floral gift according to your personal preferences.
Customized on the Basis of Original Design
The following are general items for customization:
・The color, size and quantity of preserved flowers
・Placement of preserved flowers
・Replace other preserved flowers
・The color or size of accessories (such as containers, bouquet wrapping paper, ribbons, flower boxes, etc.)
Not all products can be customized according to the above items. Please contact us for advice.

Design a New Floral Gift

We respect the designs of different florists. Under the premise of not involving plagiarism, we accept customers to order newly designed products.

Fees
Custom orders need to be quoted individually.
Things to Note

If the custom order is a brand new product, it usually takes more time to finish. The price will also be adjusted according to the cost of materials. To make sure we can design the floral gift in your mind accurately, it's better to send us photo(s) to describe what you need.
Léselle provides personalized engraving and it's free of charge.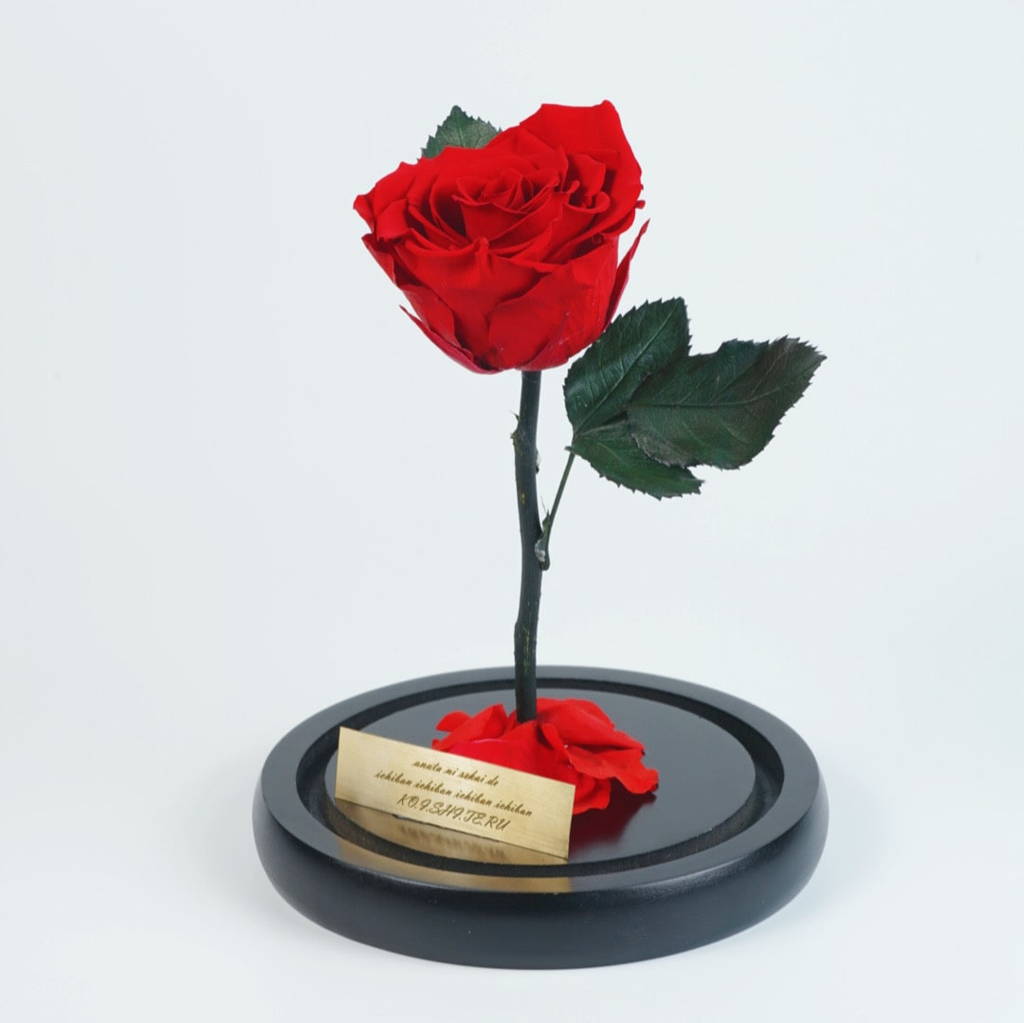 Metal Tag Engraving

We provide metal tag engraving for some products. You can choose different languages and fonts according to your personal preferences. The area of the metal tag is 6cm x 2cm. The size of the metal tag will inevitably limit the number of words. The maximum number of Chinese characters is 24 (or 50 for English letters) with 2 rows. Before we arrange engraving, we will first make a computer draft for your reference.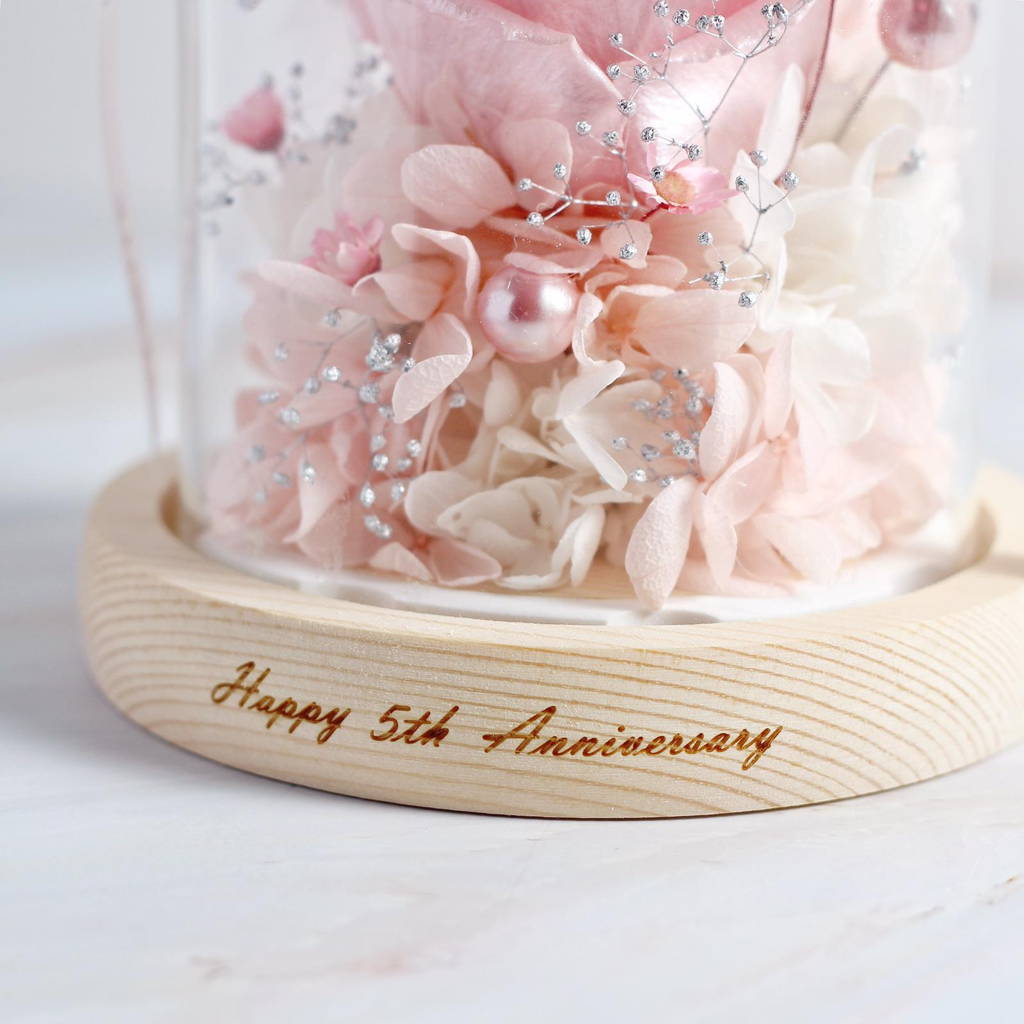 Wooden Base Engraving

Our products, such as preserved flowers in glass dome, with their wooden base made of wooden material can be engraved. The maximum number of Chinese characters is 12 (or 25 for English letters) with 1 rows.
1. Once the custom order is processing (including material ordering), custom products cannot be replaced, returned, or refunded.
2. We do not recommend that you make any modifications to the completed custom floral gift, because the modification will cause the loss of flower materials and affect the appearance. If modification is necessary, the customer shall bear the risk by himself / herself.
3. We will try our best to make the custom product according to the description of the customer, but since the floral gift is a handicraft and each person's aesthetic is different, the customer needs to bear the relevant risks.